Esports Awards: s1mple hráčem a FaZe týmem roku. Riot Games s několika cenami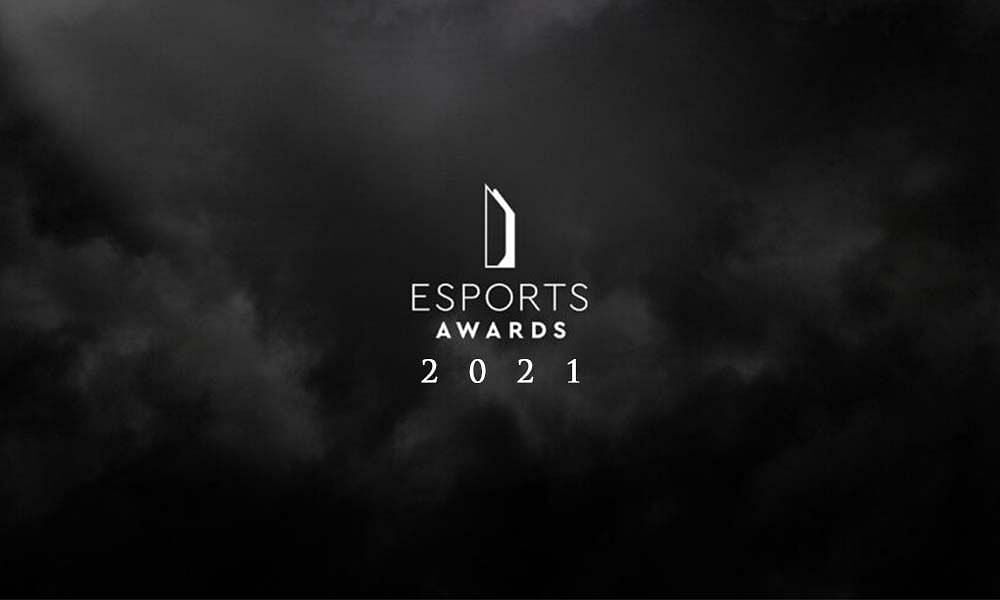 21. 11. 2021
|
V noci se udělovaly ceny Esports Awards v desítkách kategorií od nejlepších hráčů jednotlivých zařízení, až po marketingovou spolupráci nebo nejlepším produkci.
Na své si během Esports Awards přišli zejména fanoušci Riot Games. Vydavatel League of Legends, Valorant a dalších her získal několik ocenění napříč kategoriemi, navíc další osobnosti s ním spojeny, jako je například Eefje "sjokz" Depoortere nebo Marc Robert "Caedral" Lamon byly oceněny také. Pro své "sošky" si přišel také Ocelote jakožto CEO G2 Esports za nejlepší videoprodukci a kreativní kup spolupráce mezi organizací a společností Adidas.
Mezi oceněnými jsou však i překvapivá jména jako Call of Duty sekce FaZe za tým roku nebo Moon, jakožto trenér Overwatch týmu Shanghai Dragons.
Přehled vítězů Esports Awards 2021:
ESPORTS TEAM OF THE YEAR - FaZe (Call of Duty)
ESPORTS GAME OF THE YEAR - Valorant
ESPORTS PLAY OF THE YEAR - R6 G2 Esports
ESPORTS PC ROOKIE OF THE YEAR - Valerii "b1t" Vakhovskyi (CS:GO, NAVI)
ESPORTS PC PLAYER OF THE YEAR - Oleksandr "s1mple" Kostyliev (CS:GO, NAVI)
ESPORTS ORGANIZATION OF THE YEAR - 100 Thieves
ESPORTS MOBILE PLAYER OF THE YEAR - Zhu "Paraboy" Bocheng (PUBG)
ESPORTS CONTROLLER ROOKIE OF THE YEAR - Evan "M0nkey M00n" Rogez
ESPORTS CONTROLLER PLAYER OF THE YEAR - Chris "Simp" Lehr
ESPORTS COACH OF THE YEAR - Byung-chul "Moon" Moon (Overwatch, Shanghai Dragons)
ESPORTS BROADCAST/PRODUCTION TEAM OF THE YEAR - Riot Games
ESPORTS APPAREL OF THE YEAR - 100 Thieves
ESPORTS MOBILE GAME OF THE YEAR - Free Fire
ESPORTS CONTENT CREATOR OF THE YEAR - Ashley Kang
ESPORTS PERSONALITY OF THE YEAR - Bruno "Nobru" Goes
STREAMER OF THE YEAR - Ibai
ESPORTS PUBLISHER OF THE YEAR - Riot Games
ESPORTS JOURNALIST OF THE YEAR - Kevin Hitt
ESPORTS HARDWARE PROVIDER OF THE YEAR - Corsair
ESPORTS VIDEO PRODUCTION TEAM OF THE YEAR - G2 Esports
ESPORTS CREATIVE OF THE YEAR - Thorsten Denk
ESPORTS CREATIVE PIECE OF THE YEAR - G2 Esports x Adidas
ESPORTS HOST OF THE YEAR - Eefje "sjokz" Depoortere
ESPORTS ANALYST OF THE YEAR - Marc Robert "Caedral" Lamon
ESPORTS COLOR CASTER OF THE YEAR - SPUNJ
ESPORTS PLAY BY PLAY CASTER OF THE YEAR - Miles Ross
ESPORTS SUPPORTING SERVICE OF THE YEAR - Discord
ESPORTS CREATIVE TEAM OF THE YEAR - Alex Productions
ESPORTS COLLEGIATE AMBASSADOR OF THE YEAR - Dr. Chris "Doc" Haskell
ESPORTS COLLEGIATE PROGRAM OF THE YEAR - Maryville University
ESPORTS COVERAGE PLATFORM OF THE YEAR - The Esports Observer
ESPORTS COMMERCIAL PARTNER OF THE YEAR - Intel
ESPORTS COSPLAY OF THE YEAR - Peyton Cosplay